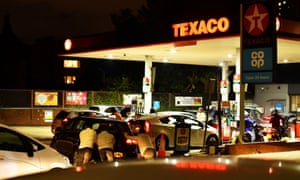 Good morning, and welcome to our rolling coverage of the world economy, the financial markets, the eurozone and business.
Britain's petrol crisis has deepened, forcing ministers to suspend competition law to help oil companies to target petrol stations running dry, after days of panic buying.
After a meeting with oil companies and retailers on Sunday, business secretary Kwasi Kwarteng agreed to temporarily exempt the industry from the Competition Act 1998.
This rare move announced last night will allow companies across the oil industry to work together to keep petrol stations topped up, sharing information and optimising supply…